Panama
Real Estate: Properties That
Double the Luxury for Half the Price
<![if !vml]>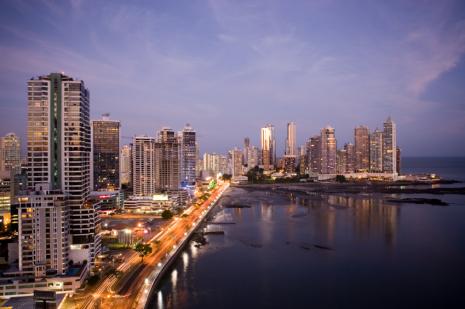 <![endif]>
WHY INVEST IN PANAMA?
NEW: Read Reuters Reports that Panama Has a 19.4% Ditect Investment Growth
Panama has ranked #1 in International Living's Annual Global Retirement Index… for five consecutive years! Panama has it all. A cosmopolitan capital, Panama City offers style, modern infrastructure, safety and the second largest free zone in the world. Virgin rainforest, lush mountains and miles of beautiful beaches are all found in Panama. To top it off the U.S. dollar is the currency.
There are many reasons to invest in Panama. In fact, even Mr. Trump has a $260M real estate project in Panama. As well, Mick Jagger, Mel Gibson, Madonna and Bruce Willis are all rumoured to have bought property in the Azuero Peninsula, Panama. There are excellent opportunities to retire in Panama and to invest in Panama. Read more on
We have compiled a short list below from A to Z as to why we think Panama is a great place to invest in real estate and why we have chosen to make the Azuero Peninsula, Panama our home.
Affordable and exotic destination. Panama is just starting to promote itself as a tourist destination so its prices are some of the best on the market. The cost of living – rent, homes, utilities, transportations, food and services are well below North American and European prices.
Beaches! Panama has a wide selection of beaches and island venues. With two coasts, the Caribbean and Pacific, and more than 1000 islands, There is alot of beachfront in Panama to choose from. The Azuero Peninsula, Panama boasts some of the best beaches - literally stretching for miles.
Climate - With temperatures ranging between 75-85 degrees year round (25-30C) and it cooling down nicely in the evening, you will be comfortable in Panama. The dry season runs from December thru mid-May and the green season is the remainder of the year. Despite more rainfall in these months the sun usually shines every day in Panama.
Driving in Panama is like no other Latin American country. With one of the best infrastructures in Latin America, the Panamanian highway is excellent as are the main highways to a variety of popular destinations, including Pedasi, Azuero Peninsula.
Eco-Tourism is hot! Panama is the best place for Eco-Tourism with the most accessible pristine rainforests in the world. Panama boasts over 10.000 plant species, 1,000 types of tress and 1,500 butterflies. Panama's biodiversity is outstanding. National parks in Panama cover 5,000,000 acres and have over a 1,000 recorded bird species – more than Canada and the U.S. combined. Panama has one of the most wonderful eco-systems in the world with national parks that cover ¼ of the entire country.
Financial Sector is Strong! ATM machines give access to US account with many locations in Panama City and throughout the country. Panama has a sophisticated banking sector comprised of 90 different banks. In fact, Panama is home to the second largest international banking centre in the world next to Switzerland. Panama has the most modern and successful international banking centre in Latin America. It also is the second largest home to offshore Corporations in the world, with only Hong Kong having more. Panama has over 400,000 corporations and foundations registered and offers favorable and flexible incorporation laws.
Geographical position of Panama is unique. Panama has no hurricanes or major earthquakes and is the only country in Central America that is hurricane free. Your investment is safe in Panama.
Health - Your health is in good hands in Panama. It is one of the best places for world class medical treatments at affordable prices. You can get medical treatment utilizing the same techniques, facilities and medications as in the U.S. and many doctors and dentists speak English. Health insurance policies are very reasonably priced. Johns Hopkins International Medical Centre only location in Latin America is in Panama. In fact, the only other country in the world outside the U.S. to house a Johns Hopkins is in Singapore. You can even drink the tap water in Panama, which is a rarity in Latin America.
Infrastructure of a First class nation! Panama City is a cosmopolitan city with high speed internet and a sophisticated banking sector. Panama has first rate hotels and excellent restaurants offering a wide variety of cuisines. The highways, infrastructure, medical care and business services are all excellent. Panama has the highest level of communications and infrastructure for phone, fax, internet and cellular communications in all of Central and South America and the Caribbean.
Jackets, Shoes, Skirts! Panama is a Shoppers Paradise! Whether you are looking for fashion, electronics or automobiles, panama has it all! Not only will you find a great selection but usually with better prices than you will often find at home. Panama has 4 Costco's (Price Mart) and large "El Rey" grocery stores where you can find most everything.
Kids? If you are looking for a school for your kids, Panama has many excellent private schools to choose from. Panama also has 3 American accredited schools; International School, Oxford International and Balboa Academy Language.
Language - Spanish is the official language in Panama however English is widely spoken throughout the country, especially in Panama City.
Mountains, exotic rainforests, beaches, Indian cultures, historic sites, golf, rafting and more. Panama has many attractions in close proximity. A visit to Isla Iguana and Isla Canas in the Azuero Peninsula is a must!
Near North America. Panama is only 4-5 hours from the U.S with daily flights from LA, NY, Newark, Miami, Houston and Orlando. Canada has weekly flights from Toronto and Montreal to Panama City and more flights continue to be added, making it easy to travel to Panama.
Ownership of a home in Panama is at unbeatable prices! Foreigners can buy and sell Panamanian property legally and easily and are protected by exactly the same rights as Panamanian citizens. Real estate in Panama City and throughout Panama is available at reasonable prices.
Panamanians are amongst the friendliest people you will ever meet! Peaceful and fun loving is the Azuero Peninsula at its core, Panama is home to immigrants from all over the world and English is widely spoken.
Quality construction in Panama. Homes are well built and tastefully designed with many new condo's in Panama City. Panamanian architects attend U.S. construction and industry conventions to keep current and up-to-date with the latest construction styles.
Retiree incentive program is one of the best in the world. Benefits of retiring in Panama include discount air travel, eye exams, movies, restaurants, hotels and MORE! Retirees can even bring down all household goods to Panama tax free! In recent years
Safe – Panama has a very low crime rate in general and has the highest rating for tourist safety from the prestigious Pinkerton Intelligence Agency.
Taxes. There are NO Property Taxes on new construction in Panama and in some areas such as Casco Viejo in Panama City building are exonerated from taxes for life.
U.S $ is the national currency. This is a great convenience as there is no need to change dollars in Panama. Officially the currency is the Balboa however it exists only in coinage and is identical in size to the U.S. coinage. Panama does not print Balboa bills but instead uses American paper currency. The currency also helps explain why Panama has such a low inflation rate and is the most stable economy in Latin America. Panama experienced less than 2% inflation increase over the past 40 years; some of the lowest known.
Variety – Panama City offers plenty of it! A cosmopolitan city with a combination of historic and ultra modern it is known for its lively nightlife with a wide variety of discos, pubs, nightclubs and casinos.
World class Sport fishing – Pinas Bay alone holds 250 world fishing records and there is excellent sport fishing in the Azuero Peninsula where you will find the "tuna coast".
Xtreme Diving - Panama boasts excellent diving, with 7 fantastic diving spots including Coiba National Park, Pearl Islands, Isla Iguana, Bocas del Toro Archipelago and the Panama Canal.
Yachting destination – Panama is ideal!
Zone – Panama has the second largest free trade zone in the world. The Colon Free Zone is a gigantic entity at the Atlantic gateway to the Panama Canal. It is dedicated to re-export a huge variety of merchandise. You can find everything in Panama!
Panama is fast becoming one of the world's top retirement destinations and also a world class tourist location - particularly for adventure and ecotourism. Long overshadowed by its neighbors such as Mexico and Costa Rica where mass tourism is now the norm, Panama has been relatively unknown except to travelers with special interests such as world record deep sea fishing, birding, river rafting and rain forest experiences. All these exciting opportunities together with gorgeous beaches and great surfing, kayaking and diving, ensure Panama has something for everyone. It has an interesting cultural background, from stone age indigenous peoples (still in evidence) to the history of conquistadors and now a modern society with infrastructure that is first world. Panama is still a country where you can see a myriad of birds including a quetzal while sitting alone in a rainforest, rather than having to join many tourists viewing one quetzal. From the Caribbean to the Pacific, imagine these choices on your doorstep! In addition Panamanians are some of the friendliest people you will ever meet. All this makes Panama and ideal location for retirement or a second home.
Little surprise then in the May/June issue of Modern Maturity magazine (the AARP magazine with the largest circulation of any consumer magazine in the world, upwards of 20 million subscribers) rated Boquete , Panama , the fourth best retirement destination in the world. International Living rates Panama even higher on their list at No.1. As well as the picture perfect highlands of Boquete , Panama has a perfect location for every taste; from a cosmopolitan capital city to palm fringed beaches, cool mountain climates and tropical resorts, however the best fact is that it is affordable! There are many financial incentives for retirement. If you are looking for a second home or a retirement option , then Panama should be at the top of your list. A smart choice indeed!
With an US style infrastructure, Panama offers an easy transition particularly for US retirees. 75-80 million Baby Boomers will reach retirement age in the next 10 years in the US alone. US Government statistics show that most of them will not be able to sustain their current standard of living by relying on savings, assets or pensions. More than ever before, U.S. baby boomers are considering retirement outside the U.S.A. Having traveled far more extensively and being more active and adventurous than previous generations, they are also identifying the need to maximize their diminishing retirement incomes, so the idea of overseas retirement is appealing to many. Discovering a less stressful environment also has a definite allure! The families of the North Americans who lived in Canal Zone during the 90 years of North American presence look back at their "Paradise Lost" and very often return. Living and retiring overseas was once an option available only for the wealthy, it is now an affordable trend.
<![if !vml]>
<![endif]>Copa Airlines, the national airline of Panama , in alliance with Continental Airlines is increasing its direct flights to an additional number of US cities so it is easy to visit with family and friends. Incidentally, in April 2004, Copa was named Best Airline in Central America, Mexico and the Caribbean by SkyTrax, an English market-survey company that conducts the World Airline Survey, the largest airline passenger survey in existence. Copa also has an impressive "on time" flight record!
Interest in Panama does not only come from the United States ; many Canadians are heading further south than Florida for their "snowbird" sojourns - and staying for retirement. The increasing cost of living, overcrowding and higher crime rates in Florida , encourages them to take a slightly longer flight south! A weekly charter flight from Toronto is now scheduled.
Despite the distance, Europeans are not unaware of the affordable opportunities that Panama has to offer. The Expatriate Telegraph (offshoot of a venerable British newspaper) suggests an alternative retirement destination to the usual venues of Spain , France and Portugal that retirees should consider, a " warm, adventurous and inexpensive place to retire, Panama also offers an attractive incentive program for retirees. Again Panama compares most favorably with the more usual European choice of retirement destinations with its lower cost of living and great climate, not to mention the financial incentives.
<![if !vml]>
<![endif]>The international mainstream press is also waxing lyrical about Panama, articles in National Geographic, Travel and Leisure, New York Times, LA Times Boston Globe and Harpers Bazaar are stimulating interest with descriptions such as "the most beautiful retreat in the world and almost undiscovered" (Harpers). "Known mostly for its canal, Panama is in fact an undiscovered tourist paradise" (Boston Globe). Articles like these ensure that tourists and retirees are discovering Panama very quickly.
So why is Panama gaining in popularity among retirees, investors, and part-time expatriates? Not only because of increased publicity - Panama has more amenities, lower costs and lower crime rates than many other traditional retirement locations. In fact Panama 's advantages are unrivalled. Apart from tax advantages and privacy advantages, consider the following
Panama

has a stable government and a growing economy

The US dollar is the legal tender.

Panama

has a stable economy that has been based upon the U.S. Dollar since 1904

Residents pay no tax on foreign earned income

Foreigners can buy and own property in

Panama

with the same rights and protections as Panamanians citizens.

Pensionado

program (retiree incentive program), the best in the world, is not necessarily age related and the benefits are considerable

Tourism investments have exemptions from import duties, construction materials and equipment, income, real estate taxes, etc.

Property tax exemptions apply to all new construction on a sliding scale according to value

English is widely spoken

The

US

presence in the country for many years has lead to a

US

style infrastructure with a number of familiar names and businesses

Panama

has a number of US standard health care facilities and services with many

US

trained English speaking doctors available.

Panama

has a reliable communications system with fiber optic telephone lines and much of the country has ADSL internet

Panama

is one of the best offshore havens in the world
Last but not least, Panama is beautiful. From cool mountain retreats like Boquete, to affordable beachfront property, or cosmopolitan city apartments overlooking a stunning harbor, the choice is yours. With real estate prices beginning to rise, you also have an opportunity to make a considerable return on your investment if you buy now. Rental property is in high demand particularly in the highland areas, so even if you are not looking to retire for a while this is an opportunity to get into the market and earn a return on your investment in the meantime. To view properties, farms, houses, condos, islands in different parts of Panama , Properties Listings.
There has never been a better time to invest in Panama . Not only is there tremendous interest in Panama as a tourist and retirement location, economically Panama is gaining strength. The new administration, under President Martin Torrijos, elected on May 1 st 2004 with a strong popular majority, has the momentum to carry out measures to promote growth. The plans to enlarge the Panama Canal , and participate in additional free trade associations, will stimulate the economy still further. Panama's Colon Free Trade Zone (CFZ), established in 1953, is the largest in the Western Hemisphere and contributes substantially to the country's economy. Panama has consistently maintained one of Central America 's highest per capita gross domestic product. In March 2004, the International Monetary Fund recorded 4% real term growth for 2003, and forecasts are positive for the future. The U.S.A. is still the largest user of the Canal and Panama 's foremost trading partner, central banker and is influential regarding its monetary policy.
To encourage long term foreign investment, Panama does not require special permits, authorization or registration to qualify investors. The 1998 Investment Stability Law protects foreign investors for ten years following the registration of an investment, shielding them from changes in tax, customs duties, municipal and labor laws. Major companies doing business in Panama include Federal Express, DHL, PriceSmart/Costco, Marriott Hotels, Holiday Inn, Sheraton Hotels, Kansas City Southern Railways, Continental, Delta and American Airlines, Warranty Company of the Americas and Hutchison Whampoa, to name but a few. You will find just about every US franchise on the streets of the larger cities from MacDonalds, Dominos, KFC, Pizza Hut, TGIF to Dunkin Donuts etc; luxury clothing lines such as Nautica and Liz Claiborne have stores in Panama City . You will feel right at home.
Over 80 banks have full service branches here including HSBC, Scotiabank, Dresdner, BNP/Paribas; there are no "brass plate" banks here. Panama is a growing international financial center with good communications and first world amenities.
<![if !vml]>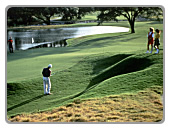 <![endif]> Considered to be the best retirement program in the world, the Panama Pensionado program offers retirees excellent incentives including
Import tax exemption for household goods

Tax exemption to import a new car every two years

25% discounts on utility bills

25% discount on airline tickets and 30% on other transportation

15% discount on loans made in your name

1% reduction on home mortgages for homes used for personal residence

20% discount on doctor's bills 15% on hospital services if no insurance applies

15% off dental and eye exams

10% discount on medicines

20% discount on bills for professional and technical services

50% discount on entrance to movie theaters, cultural and sporting events

50% discount at hotels during Monday to Thursday, 30% on weekends
There are many more discounted items than we have space to list here. Once you have qualified as a Panamanian resident with a pensionado visa you qualify for these benefits.
Click here to view all general requirements to qualify for a pensionado visa are listed on However, the main requirement is proof of a minimum income of $500 per month plus an additional $100 for each dependent. This program is not age related provided you have a pension. Foreign residents of Panama, regardless of the type of visa they obtain, who are over the age of 55 years for a woman and 60 years for a man, are entitled to most of the retiree incentives listed above with the exception of the importation of tax free cars.
The cost of living in Panama is lower than the US and much lower than Western Europe . For example, electricity costs approximately 10 - 12 cents per kilowatt hour depending on the area, water and trash collection around $7 per month. Direct TV, telephone and internet services vary according to the plans chosen. Direct TV with a wide choice of English language channels is approximately $50 per month. Locally produced vegetables, meat and fish are priced considerably lower than in the USA although imported items may be slightly higher. The minimum wage for housemaids or gardeners is 88 cents per hour. Local beer at the supermarket costs 30 cents per can, a coffee in a restaurant may be as little as 30 cents.
Panama currently has an undervalued real estate market; however as has happened in countries like Costa Rica , Mexico and Ireland , prices are beginning to rise as more people discover the advantages Panama has to offer. As a potential real estate investor there are several areas to consider where you will find maximum growth opportunities.
Boquete in the Chiriqui Highlands has a perfect spring-like climate at an elevation of a little over 3000 ft., with clean air, clear water, and a welcoming community. On the lush green hillsides gourmet coffee is grown and at times the smell of roasting coffee sends wonderful aromas through the town. If you love Colorado , Oregon or British Colombia, you will love Boquete. The cost of property here can vary enormously depending on the location and availability of access and utility supplies. Land can still be found in outlying areas for less than a dollar a square meter but would probably require the installation of roads and power and water lines. Property closer to town can be priced from $10 to $100 per square meter depending on location and views. Building costs vary according to requirements; a home with high end US style finishes and fittings can vary from $50 to $75 per square foot, costs for simpler construction using cheaper materials can be much lower. There are few completed homes for sale and the rental market is one of demand rather than supply. Rental property is a good investment here. Check our property listings for an overview of available properties in this area or contact us.
Panama City is an affordable cosmopolitan location for those who prefer city life. With a skyline reminiscent of Manhattan or Singapore , the high rise buildings tower above the ocean or rain forest. High class restaurants, first class hotels and fast food outlets, are here for all tastes and pockets. Entertainment is varied, the latest movies, concerts featuring foreign and local performers of all genres, every kind of sporting event – baseball is arguably the most popular sport and a number of Panamanian players are found in US major league clubs. Mention Mariano Rivera and the New York Yankees and you will make friends immediately! Shopping options range from local markets to multi million dollar super malls and luxury goods. The Amador Causeway has a number of great restaurants, yacht clubs and a duty free shop, it is also a great place to bicycle, jog or walk with sea breezes and a great view of the stunning Bridge of the Americas . Panama City even has a rain forest within its city limits.
There are two main real estate opportunities here. Beautiful apartments with fantastic ocean views are available in price ranges to suit all pockets. Many have the use of a pool, spa and children's play areas. You can still find apartments for less than $150,000.00 but be sure to check out the location before you buy, as in all big cities some areas have advantages or disadvantages that are not immediately apparent to a newcomer. Check our Panama real estate for current listings and price range or please contact our offices for real estate advice and we will be happy to help you find the right property for your new life.
The jewel of Panama City is Casco Viejo. Don't be dismayed that many of the buildings are in disrepair, look closer and you will see many remnants of French and Spanish colonial architecture; some properties are gradually being rescued and have become restaurants, bars, studios and small hotels in an area that could well become another New York City Soho. The Presidential Palace and the National Theater are located here as well as a monument to the French who made the first attempt to build a canal. Purchase and restoration of properties in this area receive incentives from the government in the form of tax exemptions and discounted mortgages. Even your rent is tax deductible expense. In a few years this could be one of the most sought after parts of the city. From apartments to palaces the opportunities are limitless.
Chame Villas is one of the last affordable areas of the Caribbean , and the area of Chame Villas is stunning. Palm fringed islands, white sand beaches, in fact Chame Villas has everything you ever imagined for the picture perfect tropical retreat to hang your hammock. The real estate opportunities for beachfront properties, teak plantations, and island hideaways are here in abundance. Caribbean beach front property at prices that are still affordable is too good an opportunity to dismiss. Lots here start as low as $60,000.
Panama's Public Registry is well respected and shows proof of ownership and clear title to property However it is strongly recommended that you carry out due diligence on any property you wish to purchase, even in a development. Searches should be carried out in the Public Registry.
Title insurance is strongly recommended and the BusinessPanama Group is the exclusive agent of one of the largest US title insurance companies.
We can help you with:
Buying a property in

Panama City

, Bocas del Toro,

Boquete

,

Islands

or Mountains

Forming a company to own your property and protect your assets

Legal services to purchase the property

Applying for your residence program

Title insurance

Home owners insurance

Bank mortgage financing

Relocation

Others
We aim to provide you a " One Stop Solution " for all your services in Panama . Here at ChameVillas our bilingual staff will provide you with expert advice and expedite your requirements.
<![if !vml]>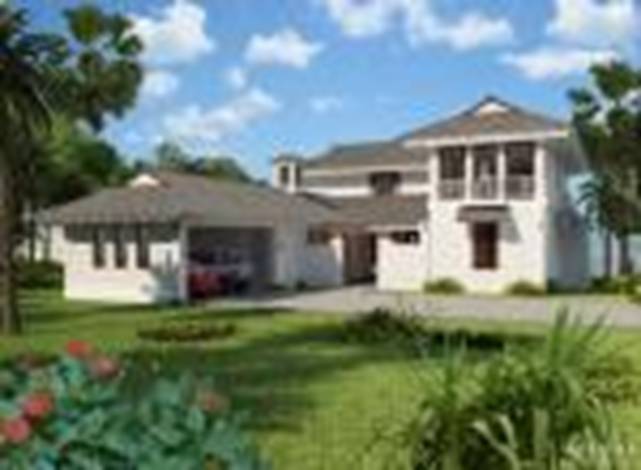 <![endif]>